Are you looking for a rich and Creative Art Experience for your Child?
If the answer is "Yes" this course is for you.
Matisse inspired Art
Get ready to create a very special art project inspired by famous artist Henri Matisse. Be inspired by the beautiful artwork of Henri Matisse's painting 'The Goldfish.'
The steps to draw the shapes are simple, but the colouring options are endless! 
Learn how to create your own bright and colourful version of 'The Goldfish, 1912.'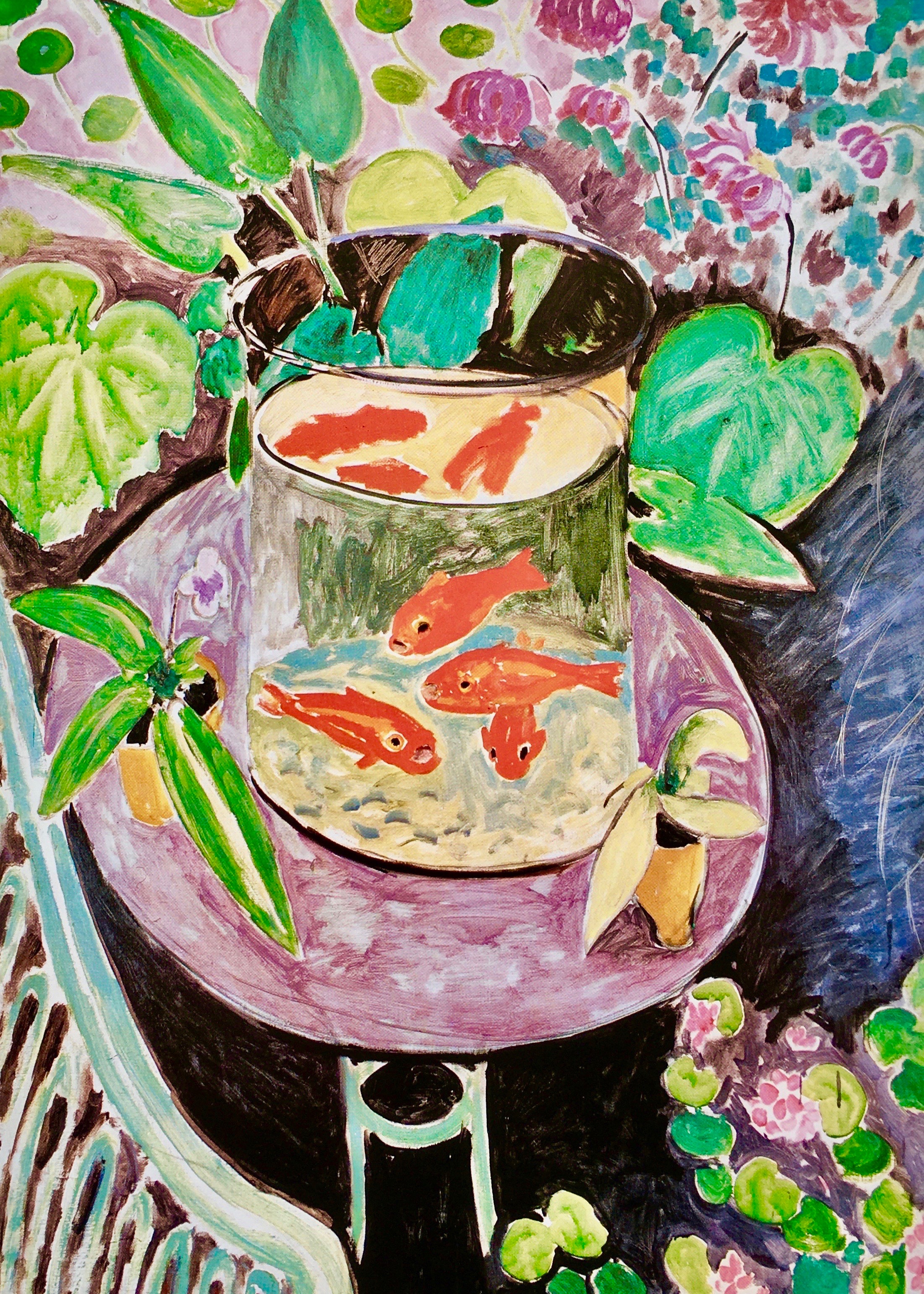 'The Goldfish'
by Henri Matisse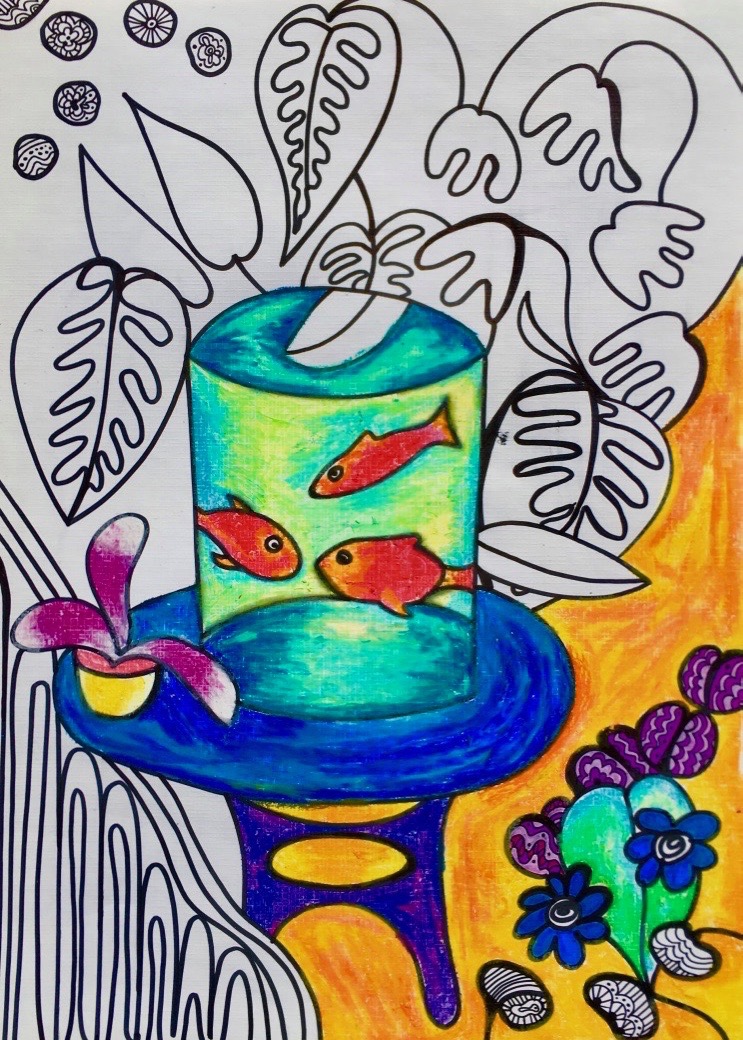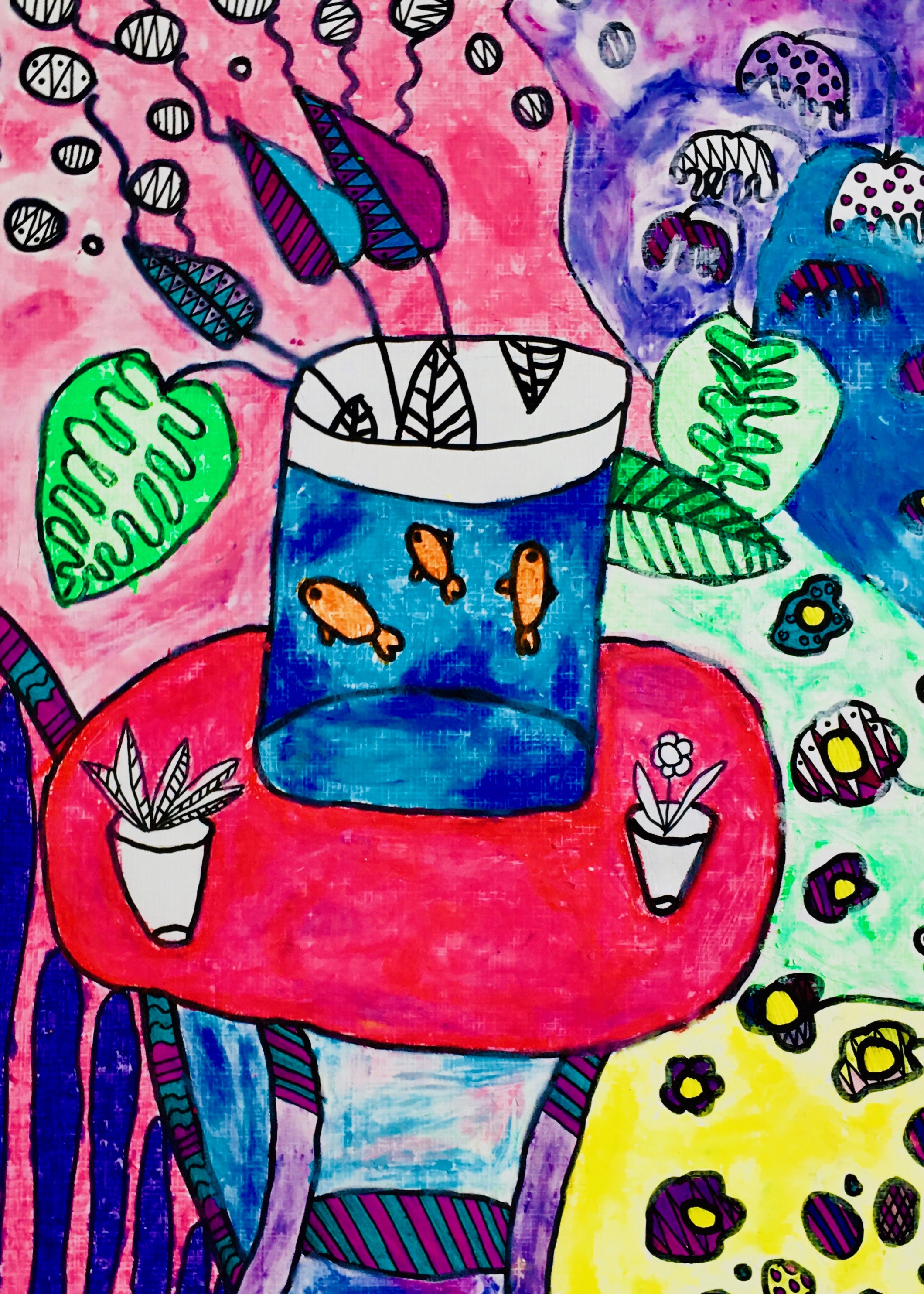 Develop Creative thought - Inspire imagination - Encourage self expression
Art activities for Children aged between 5 - 14 years of age.
Participants will
Learn a variety of different Art skills and techniques with a focus on Colour & Design.
Create COLOURFUL artworks
Learn a variety of mixed media techniques, with a focus on design, colour and composition.
Learn to express themselves and create their own individual forms of artwork. Thus increasing their confidence, sense of self and creativity.
What you will get from the Course
A series of online art classes
Pre-recorded instructional videos, so that you can watch in your own time and at your own pace.
Some of the courses will have an interactive element, so that participants can ask questions or seek lesson support .
Support will be provided via email, zoom or online messaging.
Course includes
Step by step instructional videos
Their will also be an interactive element to the class, so that you can ask questions or seek lesson support.
Depending on which course you enrol in support will be provided by one or both of these methods of communication (Email or Zoom ).
The art teacher will be available for a live Zoom chat/Q&A during set time slots.
SAMPLE LESSON - Curriculum
Matisse Inspired Art
'The Goldfish' by Henri Matisse
Available in days

days after you enroll

INTRODUCTION TO 'THE GOLDFISH' BY MATISSE- SAMPLE TRIAL